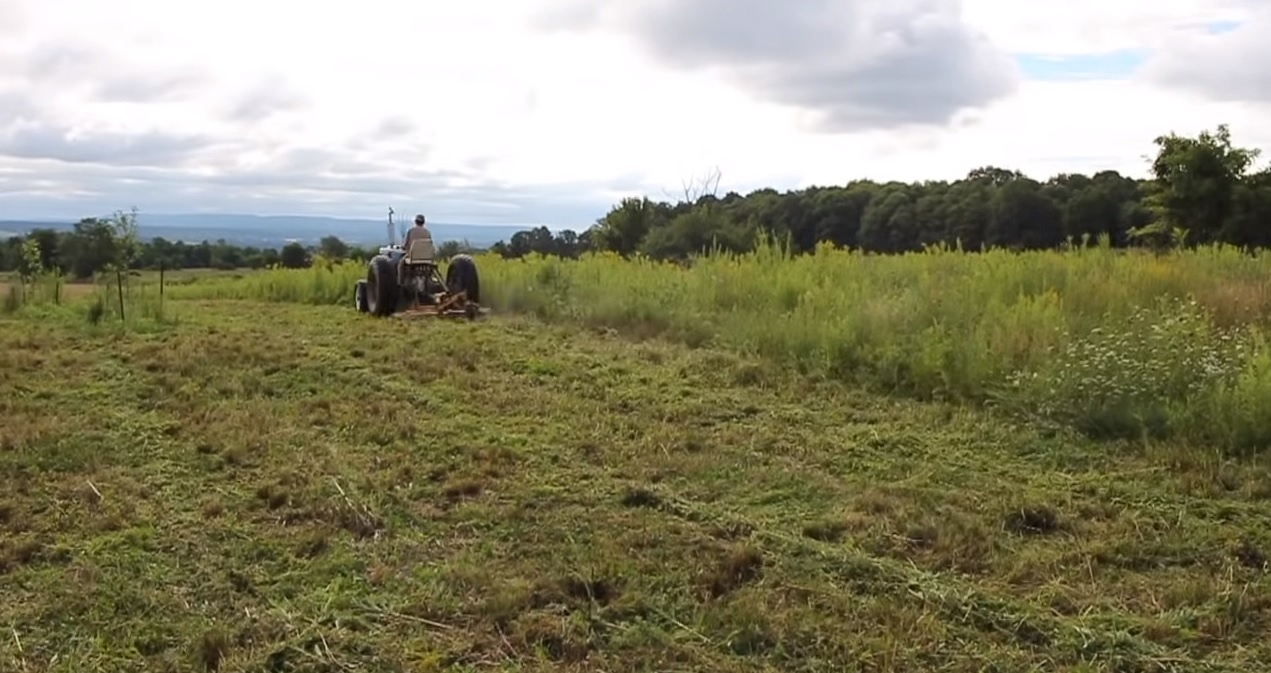 This article will lead you to the answer to how long does it take to bush hog an acre. But if you have no idea about hogging, hogging time, hogging benefits, then no need to get worried. In this article, we will help you out by mentioning all the possible information regarding hogging and this given question.
Bush hogging known as rough-cut mowing, and it includes the elimination of the rough, heavy, and dense bush from the land to prepare it for farming or other purposes.
It not only protect the land from invasive root extraction and environmental disruption, But it also raises land's productivity by cutting back thick grass and it allows the existing soil to nourish edible plants and vegetables.
Bush hoggers are the form of a unit that can attach to the back of a farm tractor or a lawnmower by use of a simple or a three-point hitch and can be powered by a power take-off (PTO) and it levels excessive growth, seedlings, and tall grass as it's pulled across the ground.
The blades of a bush hog can shift on a set of hinges while coming in contact with the heavy, thick, and dense grass. This distribution of the rotating by a central force allows the bush hogger to bounce back and it prevents the unit from any damage upon collision.
When to Bush Hog
Bush hogging is a good decision if you are considering any of these thoughts;
When you have inherited land, and need help clearing, cleaning, or preparing it for some other purpose.
If you are dealing with an overgrown or a dead land that becomes unmaintained.
If you want to prepare hunting grounds.
When you want to fix the land for development or want to manage biodiversity on land.
How to Bush Hog
You need to keep the following steps in mind while starting the hogging;
Mow as slow as possible to avoid the second pass on the same task.
Inspect the property which you need to mow and make a careful decision about the dropping of the blades based on the type of grass and production on that field.
Make sure to pay attention to the sound of an exhausted motor while hogging for a long session.
You may also need to open your eyes and ears to observe large rocks or other fixed objects like hard roots etc.
After every hogging session, make sure to work on the maintenance of the machine to keep it reliable for a long time.
How Long Does It Take To Bush Hog An Acre
Answer to this question depends upon the following factors;
The density of the surrounding bush.
The speed at which the user will be able to drive.
The condition of the land; bumpy, uneven, smooth, or rough.
The width of the blade cutter.
The density of the bush affects the speed at which the user is driving. And if the land is bumpy, rough, or uneven it will slow the hogger down to 2 mph while the dry conditions and the smooth land will push it up to 6 mph.
The width of the blade cutter makes a huge impact on the area that's able to cover in an hour. When hogging with a tractor or a lawnmower with an attachment bush hogger, expect its completion an acre per hour. Hand-pushed tools such as bush hoggers could take three times of this expected time.
Benefits of Bush Hogging
Bush hogging is not only beneficial for land but it also helps to make the environment clean, productive, and healthy for every living organism. And can be beneficial for you and your land in the following ways;
Bush Hogging makes the environment clean, healthy, and productive.
It helps in saving biodiversity.
Hogging helps in clearing tall grass and cutting seedlings 1 inch or less in diameter.
It helps to maintain overgrown grass or a dead land.
Bush hogging nourishes the land and its productivity.
It helps in preparing land for property advancement by eliminating weeds, bushes, and other unnecessary plant growth.
The process of bush hogging is a great method of ensuring and keeping the land beneficial for both the property owners and surrounding landowners.
You can do this by yourself and you can also hire some services to hogg your land or property to make it clean, maintained, and beneficial. It hardly took 1 hour to complete an acre.